The first significant snowfall of the season happened here over the weekend. Pretty white flakes swirled gently in the cold November air, creating a magical glow in a sky that should have been dark in the late evening hours. The first snow evokes the same rush of sentiments in me every single winter: sudden joy, hope, childlike wonder at the beauty of the tiny crystalline forms as they fashion a cozy white blanket over the trees. Based on the enchanting snowy photos that so many of my friends shared online that night and the following day, it seems many of us are touched somehow by the loveliness of a scene that feels fresh and new no matter how many times in our lives we witness it.
Once the cold, wintery weather settles in for the long haul and the novelty of the first snowfall wears off, we might be looking for ways to prolong the feelings of lightheartedness that those initial flakes stir up in us. The months ahead are a good time for spreading cheer in our homes, our communities, and elsewhere in the world through little gestures of sharing. Today, in a November edition of Worth Keeping in Your Pockets, I'd like to share with you some happy items and activities that might help make winter feel more welcoming.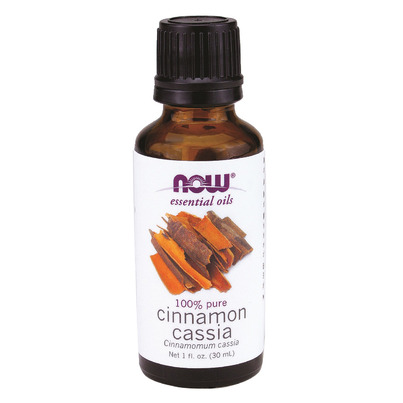 Natural scents for your home:
I love to have a house that smells inviting in the winter, as if someone has been baking all afternoon. Sometimes I actually do bake to create that effect, but when I'm not planning on popping cookies into the oven, I like to use a little bit of scent to sweeten stale house air. I am very sensitive to synthetic fragrances (most scented candles and plug-in air fresheners give me awful headaches and feelings of nausea), so I was pleased to discover
this room diffuser
that allows me to use whatever pure essential oils I like. I just add a few drops of oil to the little pad, plug in the diffuser, and enjoy the subtle scent as it wafts through the house. My favourite combination of oils so far has been tangerine mixed with cinnamon -- the boys always ask me what I'm baking when they smell it. :)
Stuart McLean story collections on CD:
Our family has long been fans of Stuart McLean's CBC Radio program
The Vinyl Cafe
; we love listening to him tell humorous and poignant stories each week in his familiar, engaging voice. Matt and I have been to see his live Christmas show a couple of times and it is always such a beautiful evening of narrative and music. Sadly, Stuart McLean has had to cancel the rest of his Christmas tour this year for health reasons, but it's still possible to bring his warm, lively storytelling into our own family room over the winter through various compilations of his work on CD. We have the Christmas collection shown above and we look forward to enjoying it together every year. There are also other great collections available at
Chapters
. (Matt keeps The Auto Pack in his car to keep him entertained when he's doing a lot of driving for work.) While we're listening this holiday season, we'll be sending Stuart our best wishes for good health in the new year.
A special knitting project:
If you like to spend some of your long winter evenings knitting, or if you know someone who does, perhaps you'll be interested in helping the Canadian military. They're looking for volunteers to knit the national gift of peace: sweet little dolls that soldiers and health care workers will give to the many Syrian refugee children who are expected to settle in Canada over the coming months. For many years, the gestures of love woven into the handmade Izzy Dolls have brought comfort to children in countries torn apart by war or natural disasters. You can find all of the information you need to participate in this meaningful project
here
.
Thornbury Bakery bread:
We've recently discovered a most delicious gluten-free, dairy-free, egg-free bread, made fresh at the Thornbury Bakery from wholesome ingredients and delivered to several health food stores in our area. The loaves of bread, the buns, and the baguettes are so much like wheat-based artisanal breads that it's hard to believe they're gluten-free and vegan. Will is thrilled to have buns with such good flavour and texture packed in his lunches now, and the baguettes are wonderful warmed and sliced to accompany a steaming bowl of chili or soup on a frosty evening. You can find more information about Thornbury Bakery products, and a list of stores that sell them,
here
.
Magnetic messages:
We've had a set of large magnetic alphabet letters on our fridge ever since the boys were very small. Initially they were for Noah and Will to explore sounds and learn how words are formed, but as the boys grew older and became avid readers and writers, we all started using the letters to leave messages and jokes for one another to find, so the letters' appeal has lasted much longer than I initially thought it would! Almost everyone who comes to our house, children and adults alike, ends up writing something on our fridge with the letters, or with the
magnetic poetry
set that we've recently added. This kind of word play is great fun for all ages, and I'm often touched by the insights I find shared in that little corner of our kitchen. (My mom and dad have this
magnetic Scrabble set
on their fridge, and we all love to play with it, too!)
As the cold weather arrives and the snow swirls all around your home, what sorts of things help keep you feeling warm and cheerful? I'd love to hear about them.